"It is always a great pleasure to work with Claws. Claws consistently produces high quality work and is very quick to respond. I would strongly recommend Claws to anyone."
CLAWS BV
Visiting address:
Keizersgracht 321
1016 EE Amsterdam
Mail address
Postbus 10656
1001 ER Amsterdam
Chamber of Commerce
registration number: 52695859
The Netherlands
+31 (0)20-220 21 44
office@clawslegal.nl
Contact Claws
Would you like to find out more, or do you have a question? Please feel free to get in touch!
Call us at +3120 220 2144 or drop an email at office@clawslegal.nl
Visiting address:
Keizersgracht 321
1016 EE Amsterdam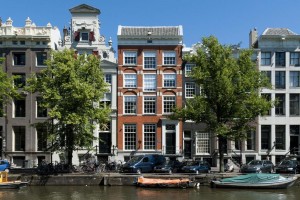 CLAWS BV
Visiting address:
Keizersgracht 321
1016 EE Amsterdam
Mail address
Postbus 10656
1001 ER Amsterdam
Chamber of Commerce
registration number: 52695859
The Netherlands
+31 (0)20-220 21 44
office@clawslegal.nl
Blog
Dutch vlogpost (English to follow soon): Penalty clauses in contracts
Deze week heb ik een videoblog gewijd aan het boetebeding. Dit beding houdt in een bepaling in een overeenkomst waarin is opgenomen dat wanneer een bepaalde gebeurtenis plaatsvindt, of juist niet plaatsvindt, de ene partij een boete moet betalen aan de andere partij. Het boetebeding wordt vaak in contracten opgenomen in combinatie met een concurrentiebeding of relatiebeding. In mijn...
Read More...